What are customers saying about Restorative Health Wellness Center? Find out below: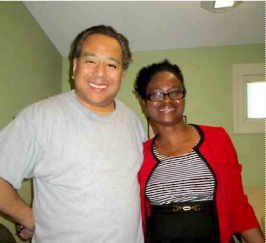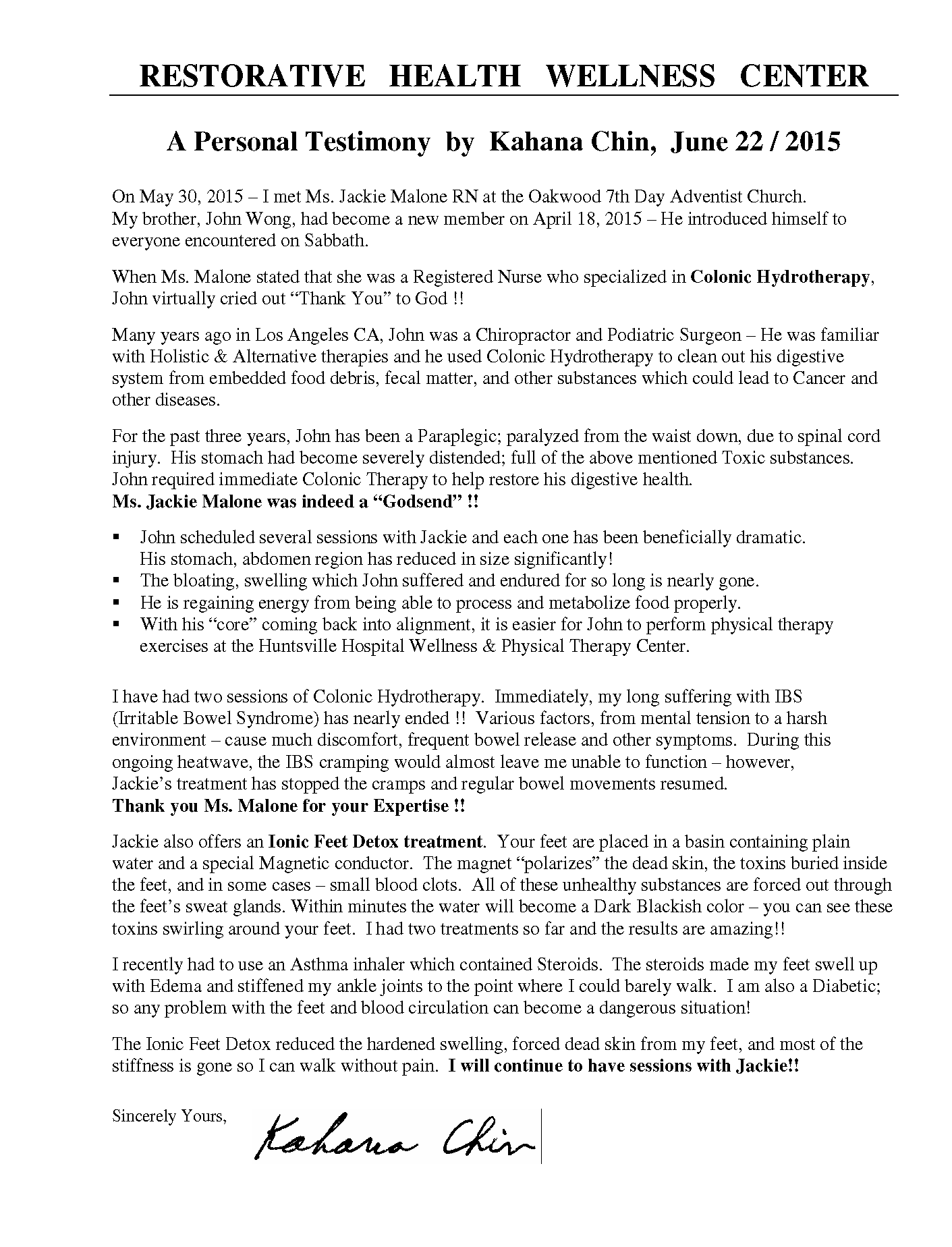 A Personal Testimony by Kahana Chin, June 22 / 2015
Click For Full Testimonial
Highly Recommend. Very professional and knowledgeable.
Great and friendly staff ,quality service.
Restorative health was wonderful! Very relaxing environment. The staff does a wonderful job at putting your worries at ease.
Very professional and comfortable atmosphere. She did a great job . I would recommend this company very clean and relaxing.
The lady was kind enough to guide me through the process the whole time. I wasn't comfortable and wanted her to stay and she made this weird experience so much better. So much so that I bought the colonic package deal and I'm seeing her again tomorrow. If you're having bowel movement issues I highly recommend this natural alternative for an all around healthier life.
The facility is very clean and welcoming. Jackie worked with my time constraints and has a very friendly attitude. The experience is very dignified and professional. The atmosphere was relaxing! Jackie gave me a packet of information before I left and I am looking forward to my next visit. I feel so good!
Very clean place. I feel much better and energetic after having the hydrotherapy treatment done.
Great experience, the massage therapist is top notch!
Fabulous ionic foot bath with a surprise foot massage…
Loved the atmosphere!! Ms. Jackie is amazing and professional!!
Jackie was very welcoming and made me feel super comfortable. The experience is a lot more private and relaxing than I expected, which made for a great first experience.