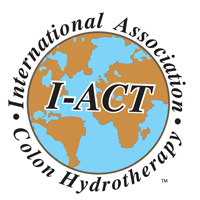 We look forward to seeing you at Restorative Health Wellness Center where professionalism, relaxation and wellness come naturally. The Business' mission is to offer holistic health care designed to restore the health of the community we serve. Our goal is to clean the body from the inside out, reinvigorating the mind, body, and spirit. In carrying out our day-to-day business operations, we strive to:
Follow the philosophy that our customers are our first priority, and ensure that we provide reliable, timely, and efficient customer service;
Be considered as a responsible business leader in the community;
Create an atmosphere that promotes peace and relaxation to cleanse the mind and spirit as well as the body.
CONSTIPATED? BLOATED? WANT A MORE CONVENIENT AND SOOTHING WAY TO PREPARE FOR COLONOSCOPY?
WHY SUFFER? COLON HYDROTHERAPY? COLONIC? COLON IRRIGATION? COLON CLEANSING? IS HERE!!
Colon hydrotherapy is a safe effective method of removing waste from the body, without the use of drugs.